Introduction:
This article explains how to access the various features your church may have set up in their Elvanto ChMS member area. Features that may be available to members may include, Roster, Your Giving, Member Directory, Calendar, Posts, Pages, and more! Please note, this is at the discretion of your organization.
Roster
We've made it easy to check your volunteer schedule 🎉
Calendar
Check for upcoming church events

🗓️
Learn More about Subscribing to the Calendar
Member Directory
Browse or search for people in your church 👨‍👩‍👧‍👦



Keep in mind the Member Directory may give you different fields for different people based on what some members have kept private.

Learn more about the Member Directory
Group Finder
Find small groups near you 🏘️
My Giving
Access your Giving Statement 💸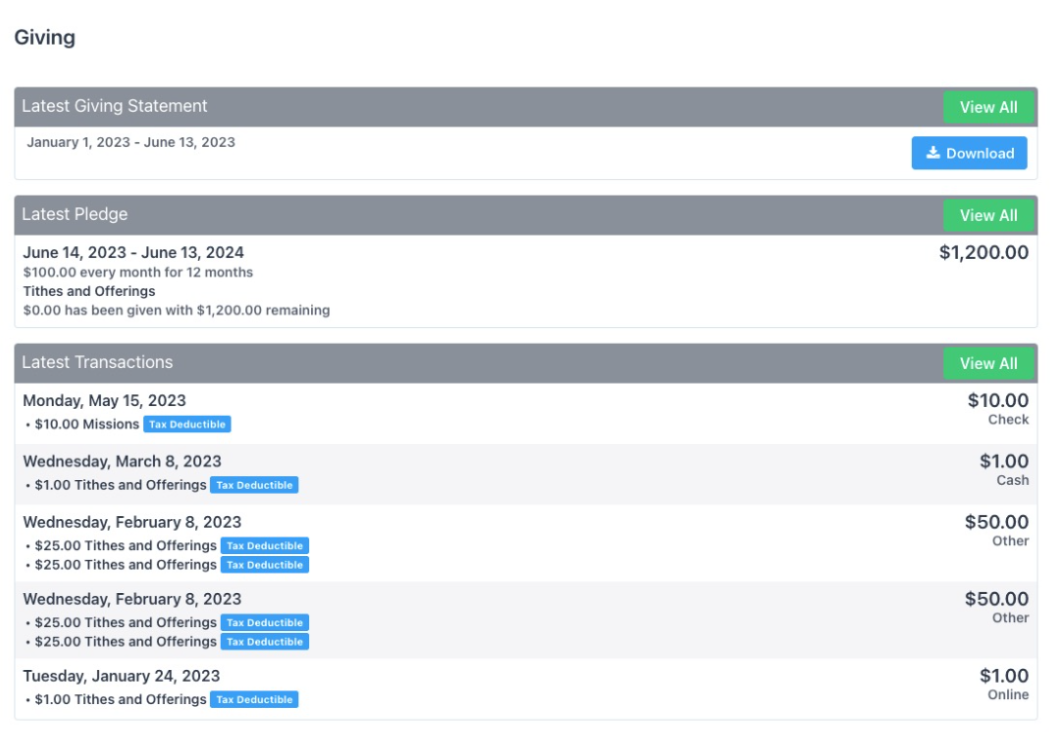 More ways to download your Giving Statement
There's More!
Members may also have access to:
My Groups
Unavailability
Volunteer Preferences
Songs
Needs